Untamed Youth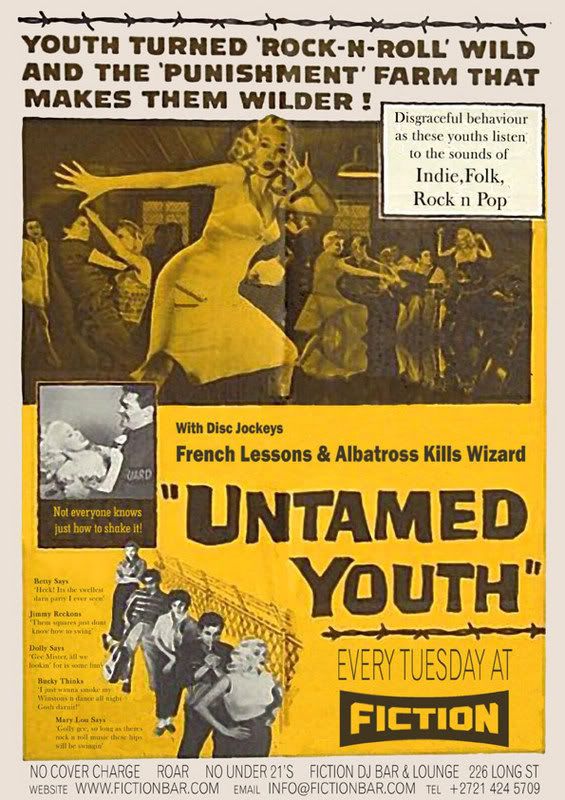 Today is Tuesday, which means it's another night with French Lessons and his partner in crime, Albatross Kills Wizard, at Fiction. Feel free to drink too much. In fact, it is encouraged. And this is no way due to the fact that they get a cut of the bar takings. No way. Also, you'll definitely be the only one not partying and dancing yo' feet off.
Two sample tracks of the music you can expect to hear from each of the illustrious DJs.
French Lessons
:             Heypenny -
Parade
[MP3]
Albatross Kills Wizard
:  Ghostland Observatory -
Sad, Sad City
[MP3]
And if I was DJing... Duran Duran -
I Just Died In Your Arms Tonight
[MP3]. Aren't you sad I'm not?
MySpace:
Heypenny
MySpace:
Ghostland Observatory
WebSite:
Heypenny
WebSite:
Ghostland Observatory