Untamed Youth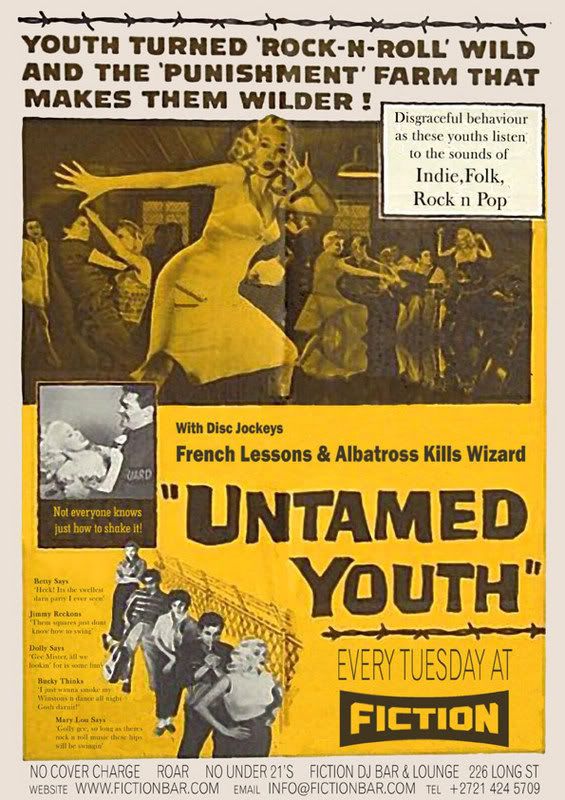 Today is Tuesday again, which means it's another night with French Lessons and his partner in crime, Albatross Kills Wizard, at Fiction again. Feel free to drink too much again. Once again, this drinking behaviour is encouraged and is in no way linked to the fact that they get a cut of the bar takings. But, what it won't be again is Albatross Kills Wizard's birthday celebration!
So don't be lame, venture forth, empty the ATMs and come party like it was 2005. In the words of AKW, 'Come to Fiction tonight for a bit of a shake and cake. Tunes and balloons, dancing horses, Lucky the Clown and a magic show. I will be there too.' I tell you, not only does he have amazing
dexterity
for a child he is quite funny too.