Sufjan Stevens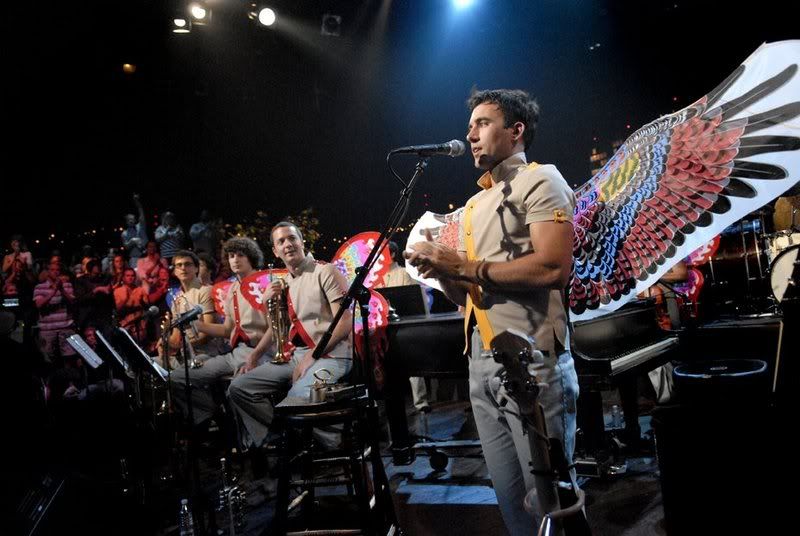 Sufjan's performance at the
ACL
recording is
on their website
now, but I decided to save you the trip and place it here.
Sufjan has been touring lately, in new Butterfly Brigade outfits, and just performed in Dublin with the very talented Annie Clark (St Vincent). On this current tour Sufjan's been performing a new beautiful, sweeping track, 'Majesty, Snowbird', and just in case you've been hiding under an incredibly large, infinitely dense rock I have the video and MP3 for yor benefit, along with some unreleased/b-side tracks.
If, at this point, you are asking 'Who is Sufjan Stevens?' I would like to inform you that the Second World War is over and you can come out the jungle.
Sufjan Stevens -
Casimir Pulaski Day
[MP3]
Sufjan Stevens -
Majesty, Snowbird
[MP3]
Sufjan Stevens -
Woman at the Well
[MP3]
Sufjan Stevens -
Borderline
[MP3]
WebSite:
Here
Bonus
: So damn good
St Vincent -
Paris Is Burning
[MP3]
MySpace:
Here